The eventual goal of zero-carbon shipping is still a faraway ambition today, but the maritime industry can bridge the gap with near- and mid-term solutions.
Industry players can use resources and technology that are currently available to lower the sector's emission levels, such as tapping liquefied natural gas (LNG) and biofuels as marine fuels, and investing in the development of carbon capture technology, said Lynn Loo, who heads the Global Centre for Maritime Decarbonisation (GCMD).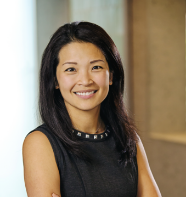 Professor Lynn Loo, CEO, Global Centre for Maritime Decarbonisation

This, she said, will provide the runway for longer-term solutions such as zero-carbon fuels and infrastructure, standards and regulations to be worked out.
"The energy transition will take time so we need near-term, mid-term and long-term solutions. In the near term, the focus is on improving energy efficiency, reducing fuel consumption and cutting emissions as much as we can with the existing solutions."
The decarbonisation push
The GCMD, a non-profit centre set up in August last year to accelerate the maritime sector's decarbonisation effort, is studying how more can be done with drop-in fuels and carbon capture technology.
At the same time, it is working on longer-term solutions to prepare the industry for transition to carbon-free fuels. The centre is now studying the potential of green ammonia as a bunker fuel, though supply challenges remain.
Ammonia, which is now globally traded and transported as a commodity, has long been touted as an attractive alternative to fossil fuels. But safety issues must be addressed for it to be a viable marine fuel.
The study will establish standards on the safe handling of ammonia as a bunker fuel, including recommending appropriate sites in Singapore for ammonia bunkering, and drafting comprehensive guidelines for vessels and equipment. Findings of the study will inform the setup of a regulatory sandbox to run ammonia bunkering trials in Singapore.
The centre is already scoping out what the pilot run will look like, even though the physical assets – ammonia-fuelled engines and vessels – are not available yet.
"We are not going to let that stand in our way. If the safety study is completed before the actual assets are available, we will run the pilot on proxy assets. The goal is to demonstrate that we can safely bunker ammonia as a fuel," said Professor Loo.
As the shipping industry looks to shrink its climate impact, the production of carbon-free fuels at scale remains a challenge. Compared to traditional marine fuel, greener sources of fuels are now still being produced in small quantities.
"We need to be grounded and realistic. We tend to talk about green fuels as if they will be available in the next two years, but that's not the case," she said.
But there are bright spots ahead. Danish carrier AP Moller-Maersk, one of the largest players in shipping, has placed orders for 12 dual-fuel container vessels that can run on green methanol, in a bid to jumpstart the market for cleaner fuels.
In an
interview
with British broadcaster BBC, Jacob Sterling, Senior Director and Head of Decarbonisation Innovation & Business Development at Maersk, estimated that currently, only 30,000 tonnes of green methanol are being produced every year. At least 15 times of that is needed to run Maersk's new ships alone.
"We have had this chicken and egg dilemma. We think this will unlock the scaling that needs to happen," he told BBC.
A distributed landscape
Prof Loo reckons that the scarcity of cleaner fuels will mean that the fuel mix for shipping "is going to look very distributed".
LNG "will be here to stay for a little bit, and be an important part of the fuel mix, alongside the green ammonia and green methanol that will come in".
She added: "We are going to see different ships bunkering different fuels, and different fuels being used at different places. This is why we need green corridors so that we have the infrastructure to support the bunkering of new fuels."
Green corridors are specific shipping routes between major port hubs where carbon-free solutions are supported and demonstrated, within an ecosystem that includes regulatory and safety measures.
As the industry progresses towards its decarbonisation goals, its transition will share parallels with the power sector.
"In the power sector, you see how there's solar, wind, and nuclear that is part of the mix. Renewables account for just about 8 per cent today and are poised to grow rapidly. It is going to look like that for shipping too. If we are going to make use of natural resources, that is what the world is going to look like," she said.
That said, what ship owners and operators need now is more "clarity on the solution, requirements, where to invest and what type of ships to build and operate", said Lars Kastrup, Co-President and Executive Director at Pacific International Lines (PIL).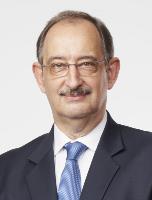 Mr Lars Karstrup, Co-President and Executive Director, Pacific International Lines
"As an analogy, when we buy a car, that car would have been built to a certain specification and designed to run on certain grade of petrol, which will be readily available at the petrol station. It would be extremely difficult to buy a car if the buyer has to guess which fuel will be available at the petrol station next year."
Confidence around the fuel supply chain, both in terms of the fuel availability and the land-based infrastructure for production, supply and distribution, will also be key, he added.
"In summary, industry players will need to push on and invest in decarbonisation technologies, thus creating demand for the potential solutions in order to enable the scaling up of supply and infrastructure," Mr Kastrup said.
"Individually, shipowners, including PIL, are committed and take many initiatives to reach zero emissions, but it is important to highlight that this should not be the responsibility of a single company but a shared global responsibility. As such, collaborations between different disciplines in the shipping industry would be critical."
Professor Lynn Loo and Lars Karstrup are speaking at the Accelerating Decarbonisation conference on Day 3 of the Singapore Maritime Week this year. Part of the Sustainability@SMW agenda, Accelerating Decarbonisation will discuss green trends in the sector, new technology and solutions, and how they impact decisions made by shipowners.
Register for your Sustainability@SMW half-day pass here:
https://avolio.swapcard.com/SMW/2022/