What makes a world-class maritime hub? A well-run port in a strategic location thrives only when supported by a vibrant ecosystem – and for Singapore, that means a marketplace of shipping companies and firms that covers all aspects of maritime services, from shipbroking to marine insurance, to ship financing and maritime law and arbitration.
In a world steeped with uncertainty, there has never been a greater need for such support.
For instance, the early stage of the pandemic in 2020 saw increased demand for arbitration. This was due to a rise in force majeure cases, where unforeseen circumstances resulted in contracts not being fulfilled, according to John Sze, Deputy Managing Partner at law firm Joseph Tan Jude Benny.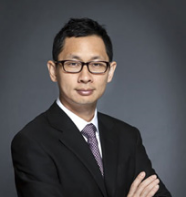 John Sze, Managing Partner, Joseph Tan Jude Benny
"The pandemic significantly impacted supply chain disruptions throughout the production and logistics chain – from disruption and raw materials supply, to manufacturing delays due to lack of raw materials, manpower issues and lockdowns as well as border restrictions and port closures," he said. He added that since then, parties have started incorporating COVID-19 clauses in their contracts.
He anticipates that the Russia-Ukraine situation will spark more disputes. "We expect that this will trigger again the use of force majeure and/or clauses that deal with parties' obligations in the event of a conflict," said Mr Sze, who is also a member of the SCMA Promotion Committee.
Dispute resolution bodies such as the Singapore Chamber of Maritime Arbitration (SCMA) have risen in importance amid the fog of complexity and confusion posed by unprecedented scenarios. And as the world becomes more complex, its work is likely to continue growing.
Going global
Singapore is a well-established International Maritime Centre with more than 170 international shipping groups and a diverse range of maritime services such as marine insurance, ship finance, ship broking, maritime law, and ship management. SCMA burnishes a gleaming reputation with gravitas by positioning Singapore as Asia's centre of maritime legal expertise and dispute resolution.
It is making good progress. Since its independence, the SCMA has registered about 400 cases to date. Last year, it registered 37 case references involving a
total claim sum of US$163.5 million
, more than three times the amount in 2020 (
US$49 million
).
Still, the work is far from complete. In March 2020, SCMA's Vice-Chair Corina Song travelled to Rio de Janeiro for SCMA's maiden appearance at the International Congress of Maritime Arbitrators XXI since SCMA was reconstituted in 2009. The SCMA, which was first established in 2004, was part of the Singapore International Arbitration Centre until 2009.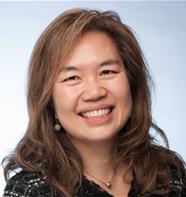 Corina Song, Vice-Chair, Singapore Chambers of Maritime Arbitration
"To me, that was a very important event for SCMA to participate in, as it is essential to remain visible at an international level," she said. "It is a prestigious event for any arbitral institution that is serious in meeting the needs of maritime arbitration."
At the forum held every two or three years, hundreds of maritime arbitrators deliberate on and exchange views in light of the latest challenges in the shipping markets and industry.
Singapore made its presence felt in the world of maritime arbitration, with Ms Song presenting a paper on "Maritime Arbitration in Singapore and Proposed Changes to the International Arbitration Act".
The island-nation has set its sights on hosting the event in the coming years, added Ms Song. Such a move would boost Singapore's growing reputation in the field – and by extension, the Republic's role as an international maritime centre.
An integral part of the ecosystem
While publicity is important, it all comes back to the value of maritime services that Singapore provides.
"Recognition is only part of the journey," said Mr Sze. "Maritime services must stay relevant, useful and focused on providing solutions to risks, legal and financing needs. We are all interdependent on one another for support and success."
SCMA is vital to the country's maritime ecosystem, providing a neutral and cost-effective framework for maritime and international trade arbitration.
Importantly, it caters to people who do business in Asia, said Ms Song, also a Partner at Allen & Gledhill.
This is why SCMA jointly launched its Maritime Arbitrators Accreditation Course (MAAP) with the Singapore Institute of Arbitrators last year. The goal is to train more local maritime arbitrators - who currently only make up about a third of the SCMA panel of arbitrators - along with Singapore-based lawyers. To be effective, Ms Song believes it is important for arbitrators to be familiar not only with the subject matter but also the region's culture and language.
By leveraging such strengths, Singapore is poised to remain as a top international shipping centre. Through value-added services like those provided by SCMA, the country kept its No.1 position on the 2021 Xinhua-Baltic International Shipping Centre Development Index for the eighth consecutive year.
John Sze and Corina Song are speaking at the Maritime Services Leaders Forum on Day 3 of the Singapore Maritime Week this year.

To join in the conversation, register for your Services@SMW half-day pass here: https://avolio.swapcard.com/SMW/2022/