Singapore Shipping Forum 2021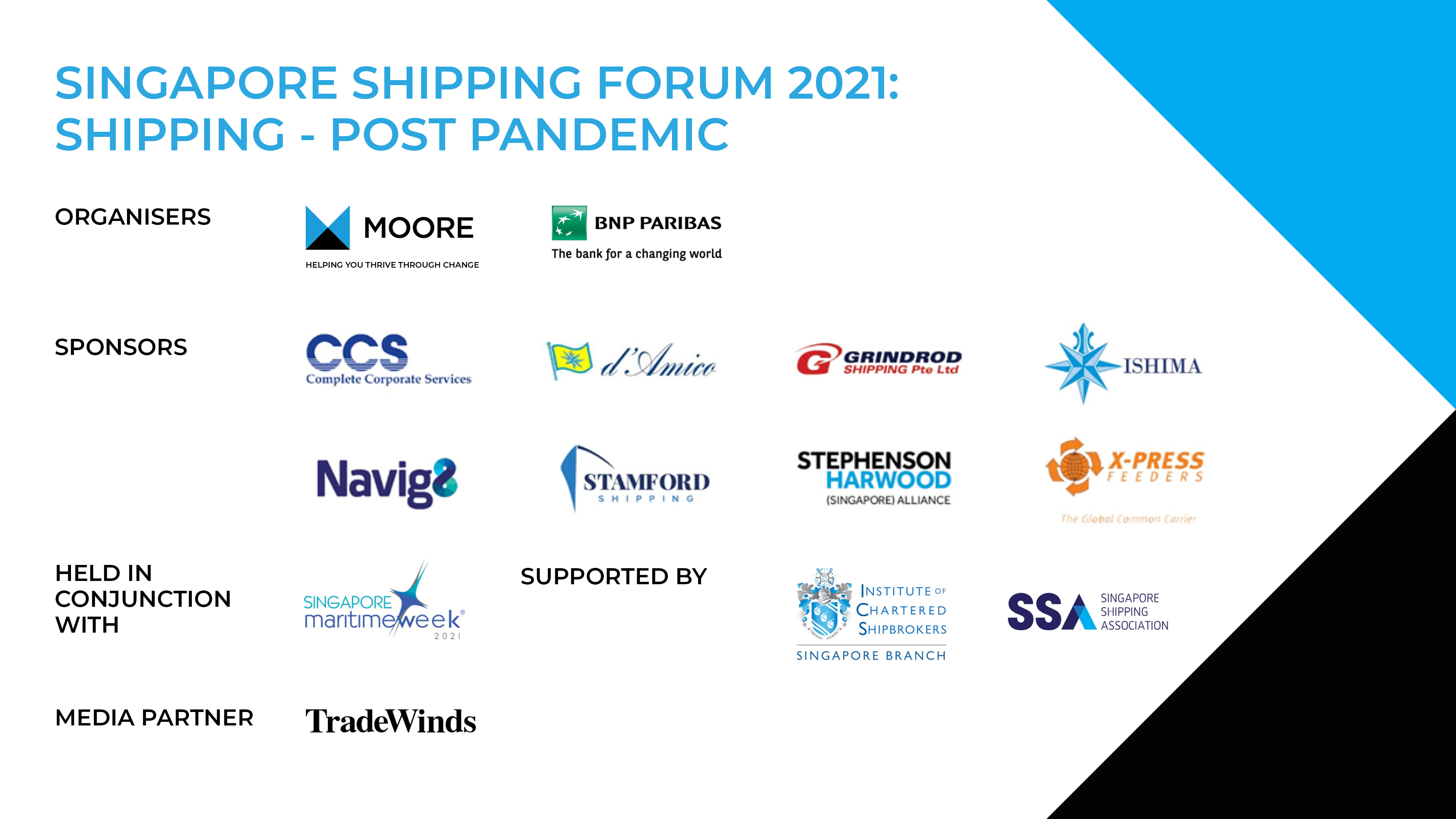 Thursday, 22 April 2021
2pm – 6pm
Virtual
Moore Stephens LLP and BNP Paribas Singapore are proud to once again host our signature seminar, the Singapore Shipping Forum 2021 on Thursday, 22 April 2021, from 2.00pm to 6.00pm. For the first time, the Singapore Shipping Forum will adopt an exciting new, virtual, delivery platform.
As in previous years, our seminar will aim to provide updates and insights on the impact of macroeconomic developments on the industry and the state of the shipping markets. As we enter into the new decade, the global macro-economic situation has grown increasingly more complex. How should industry players react to this and take advantage of the opportunities presented? Could the industry be finally due for a long-awaited and sustainable upturn? The seminar will also delve into the environmental issues that continue to take centerstage for the industry, in particular, decarbonization. Hear from our speakers on what are the issues that industry players need to be aware of. These will include the associated green financing issues and potential solutions. As a participant, you will get the opportunity to exchange views with a distinguished panel of specialist speakers. You will also have many opportunities to interact virtually with shipowners, financiers and other industry players during the event.
Mark the date in your diary and join us at this annual landmark virtual event.

Updated as at Feb 2021. Subject to changes.