SMW 2014 Event Highlights
Seatrade Asia Awards
Seatrade has been the pioneer of shipping awards schemes since 1988. The Asia Awards programme was first initiated in 2008 to raise the profile of maritime development across Asia and to underscore excellence in the fields of innovation; safety and quality; social and environmental responsibility; enterprise and achievement, together with education and training.
Designed to celebrate and reward excellence and…
Read More
Maritime Learning Journeys
The MLJ programme provides a glimpse into maritime operations carried out in Maritime Singapore. Students will go out to sea, visit local shipyards and take a tour the newly opened Singapore Maritime Gallery to gain firsthand experience of our dynamic maritime industry.
Read More
Facebook
Latest Video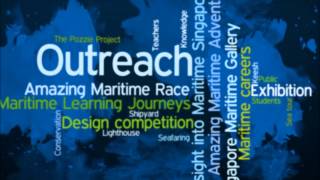 To mark the official start of the Singapore Maritime Week (SMW), there will be an event at Plaza Singapura on Sunday, 7th April 2013. Guest-of-Honour Ms Josephine Teo, Minister of State, Ministry of Transport, will be present to officially launch the week.
View our Videos here