SMW 2014 Event Highlights
Singapore Bunkering Symposium
The Singapore Bunkering Symposium focuses on the use of mass flow meters (MFM) for bunkering and also provides in-depth technical perspectives on the use of MFM in terms of measurement techniques, traceability, calibration, and custody regulatory requirements.
 In conjunction with this symposium, A*STAR's National Metrology Centre (NMC) will be announcing the opening of its flow metrology lab, and its commitment…
Read More
Launch of Singapore Maritime Trails & Maritime Corner @ Fort Canning
On 11 April 2014, MPA will launch Maritime Corner@Fort Canning at one of Singapore's most historic landmarks, the Fort Canning Hill. With its strategic location overlooking the Singapore Harbour, Fort Canning Hill, which housed the Fort Canning Lighthouse, played an important role to the maritime history of Singapore.  MPA will be converting the area around the Fort Canning Lighthouse and Flagstaff…
Read More
Facebook
Latest Video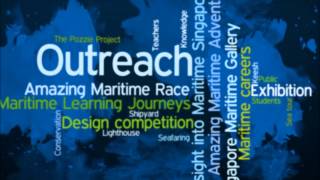 To mark the official start of the Singapore Maritime Week (SMW), there will be an event at Plaza Singapura on Sunday, 7th April 2013. Guest-of-Honour Ms Josephine Teo, Minister of State, Ministry of Transport, will be present to officially launch the week.
View our Videos here